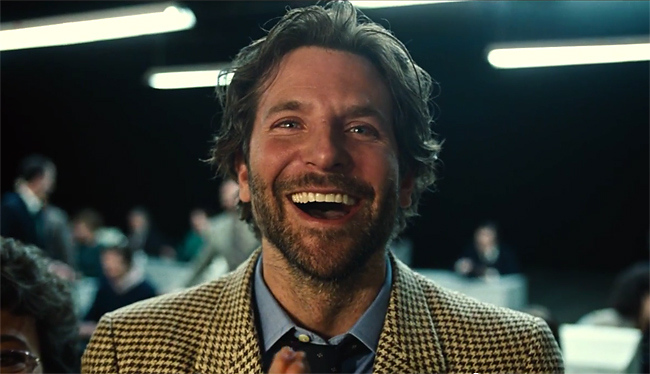 Genre: Drama (Biopic)

Mr. Russell, like a host throwing an at best tepid New Year's party, seems to think that a cool soundtrack is a sufficient mask for a flimsy mood, that no one will notice and everyone in attendance will still have a good time — at least, by publishing his new Joy, a biopic of a modern inventress, an audience member could hardly but think that he does. Joy is — in a word — a frippery. A fantastically told tale of a harried young woman who somehow against the wringing machinations of her self-centered family members bears up and finds economic and personal stability in the halls of QVC, the film is almost wholly unmoored from any realistic touchstone that might otherwise give emotional gravitas to its clearly intendedly emotional storytelling. Ms. Lawrence's flat performance doesn't help the situation. In fact, other than Ms. Elisabeth Röhm who plays Joy's half-sister as an adult, Mr. Cooper is the only performer in the film who truly delivers. He fully carries and makes magical the most redeeming scene in Joy, the second QVC scene. An understated delivery where other actors would have given full force, Mr. Cooper knows how to counterbalance the rhythm of the scene and build an interesting dynamic character, a great supporting turn. Otherwise, I can recommend Joy only for its production design — which, though good, unfortunately pales in comparison with the beautiful production design in other films this year (e.g., Macbeth).

Grade: C+, the staying power of a QVC sale.